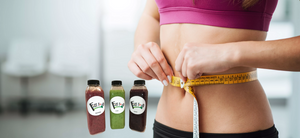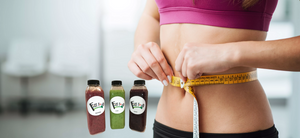 WELCOME TO Fast Food by Fenae
We carefully select unique products perfectly suited for people having taste buds like you. We focus on 3 Day Detox that get you excited about shopping again, as we believe buying online should always be fun!
In case of any concern please Contact Us we love to help you!
Best Detox Smoothies
(+ 3-Day Cleanse Plan)
Want to reset your body with a detox smoothie? These delicious detox smoothie recipes feature a variety of ingredients and colors that will bring the spring back to your step.
Sometimes the decadence of your meals kind of catches up with your body, and you feel in need of a royal cleanse for your digestive system. Here's how a detox diet can help.
Check it now
3 Day Detox
What is a detox diet?
A detox diet is basically restoring your organs to their optimal health through food. This is accomplished by eating whole ingredients that are filled with the nutrients that your body needs, while cutting out the ones that are harming your body.
Essentially, you're giving your body the chance to flush out the toxins that have built up. While this is called a diet, the effects can be felt not only physically, but emotionally and mentally as well. Read More
Check it now
3 Day Detox
Do detox smoothies help lose weight?
Yes, detox smoothies can help you lose weight.
These drinks are meant to flush your body of toxins because you are replacing processed foods with wholesome ingredients like fruits, veggies, and other ingredients that help restore your organs to a better state.
Detox smoothies tend to be high in:
✦Vitamins ✦Antioxidants ✦Fiber ✦and other Nutrients.

These help to reset your body and metabolism, especially after you've had a stint of indulgent dining, such as around the holidays or while on vacation.
CHECK It now
How do you detox your body to lose weight?
According to Trifecta Nutrition, the main keys to a successful detox of your body, which usually results in some weight loss, are to:
You are only recommended to eat raw vegetables only during the detox. Please consult with you physician before making any major dietary changes. Read More
Check It Now
Food List for 3 Day Detox
These vegetables can be eaten in combination as a salad or by themselves. If eaten as a salad, limes and lemons can be used as dressings. No store bought dressings are recommended. No cooked foods are recommended.
If veggies cannot be eaten raw, steamed vegetables are permitted with water only. Herbs and seasoning are allowed if they are salt free. No fruit or nuts are allowed! Keep refrigerated. Read More
Check It Now
WHAT OUR SATISFIED CUSTOMER SAYS
★★★★★

Item exactly as described, very quick to ship, and good communication from seller. Easy transaction! First time user, but would definitely buying again.

-Marilyn Keller
★★★★★

Great services at good price bought this product and have never been disappointed. I am so excited I have to write straight away!

-Harry
★★★★★

Thank you again! Bought this product staff and have never been disappointed. I really appreciate the excellent service and look forward to purchasing from you.

-Emily
★★★★★

I just received my package this morning at work and I am so excited I have to write straight away!


-Ava
★★★★★

Oh my goodness you just made my day! Thank you so much, above and beyond amazing customer service here. Great collection at good price.

-Danielle
why Fast Food by Fenae ?
MONEY BACK GUARANTEE
Not satisfied with your order? Contact us, we will be happy to help you.
Contact Us
SECURE PAYMENT
Security is one of the main concerns in everything we do. All payments are 100% secure.
Refund Policy
SUPPORT 24/7
You will speak with one of our courteous representatives in 20 minutes or less.
About Us
100% SATISFACTORY SERVICE
If you have any questions about our products, please feel free to contact us! We will provide you with the best service.
SUPPORT 24/7